Cook N Home Stainless Steel Spoon and Lid Rest Stand Holder Rack
$17.99 $19.99
Shipping calculated at checkout
Cook N Home Stainless Steel Spoon and Lid Rest Stand Holder Rack
The Cook N Home Stainless Steel Spoon and Lid Rest is made of stainless steel that is polished for easy cleaning. Keeps countertop and stovetop organized while cooking. Fits most sizes of lids, spoons, utensils, splatter screens, etc. Assembled with 2 screws, no tools needed.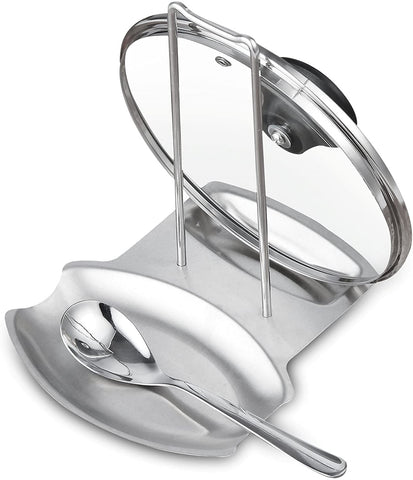 - Made from stainless steel, finely polished surface for easy cleaning.
- Keep countertop and stovetop clean while cooking.
- Easy to clean and dishwasher safe.
- Stainless steel design fits any type of kitchen style.
- Measures 7.2 x 6 x 7.8 inches,